In the Words of Lady Gaga, Did I Get It Right?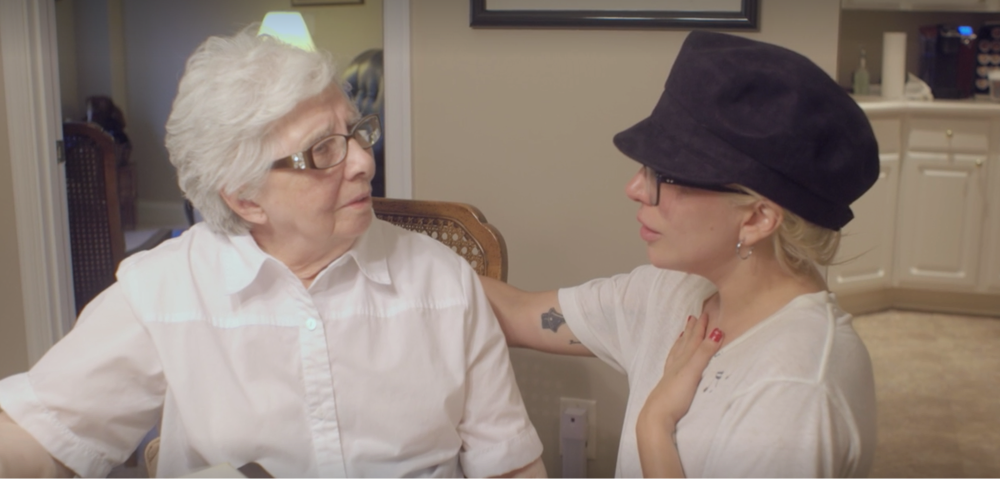 Hugging her grandmother, Lady Gaga asks, "Did I get it right?"
Her grandma responds with the simple love of someone who doesn't appear to be aware that her granddaughter is a mega-star. "Yes, you did."
Gaga had written a song about her aunt Joanne -- her grandmother's daughter -- who passed away at age 19 of Lupus before Gaga was born. While visiting her grandmother at her apartment, Gaga played a recording of the song for her. Here's the conversation that followed:
Grandma: "That's a beautiful piece."
Lady Gaga: "You like it?"
Grandma: "It's beautiful."
Lady Gaga: "Thanks. I wrote it for you."
Grandma: "Ah, my dear. You are...You're just so special."
Lady Gaga (wiping away tears): "Did I get it right?"
Grandma: "Yes, you did."
There's a vulnerability to each of us that asks the same question. "Did I get it right?" we want to know.
Sometimes the "Did I get it right" comes from a place of insecurity, particularly if we're asking because we frequently seek others' approval, don't know how to make our own decisions, or generally live a fear-based life.
But this important question also bubbles up as a manifestation of psychological health — for example, when we embrace the healthy vulnerability (defined as "uncertainty, risk, and emotional exposure" ala Brené Brown) it takes to love another person.
That's what I hear in Lady Gaga's question to her grandmother. There was uncertainty, risk, and emotional exposure in writing a song about someone so dear to her grandmother and then showing it to her. Her grandmother could have said, "This is personal, honey. I don't want a song about my deceased daughter on the radio." Or become silent -- keeping her thoughts and feelings to herself -- leaving Gaga with no idea about the impact it had had on her. There are all kinds of ways showing her grandmother what she made for her could have gone wrong. But if we're ever going to do something for someone we trust that comes from the heart, vulnerability is a must.
A similar healthy situation in which the "Did I get it right" question surfaces is when we advance in a personal growth goal -- be it developing better self-esteem, relationships, or communication skills. Because when we're actively growing, we're essentially charting new territory. And it often isn't long after we try out a new behavior that's a step in the direction of our personal development that we wonder, "Did I get it right?" -- even if quietly to ourselves.
That's what happened when I backed out of a speaking engagement after I'd said "yes" to doing it. (Long story with lots of twists and turns. If you want the inside details, just sign up for my free ebook. It's all there!) When I had new information about the venue at which I'd be speaking, it became clear to me that it wouldn't work to speak at the event. Out of my own self-respect, as well as respect for the audience and the people whose stories I was going to share, I had to decline. But even though I knew in my heart it was okay to change my mind and my response regarding the invitation — guess what question quietly came up in my mind after I told the event host I was cancelling?
Did I get it right?
I think that's what happens when we continue to grow. Even if we know the end result of what we want, the road to getting there often isn't clearly marked.
May we be so fortunate to have to ask "Did I get it right" because our growth is pulling us into new territory -- we tried communicating in an encouraging way with a negative coworker (Did I get it right?), directly asked our spouse for what we wanted instead of wishing they'd read our mind (Did I get it right?), or said our opinion at a meeting when we typically let others do the talking (Did I get it right?).
Take the steps you need to keep growing, and if you do so with wisdom and risk, it'll be a matter of time before the question rises up: Did I get it right?
Lady Gaga conversation with her grandmother quoted from the documentary, Five Foot Two. Campbell, B, Moukarbel, C., Parry, H., Gaga, L. & Moukarbel, C. (2017). Five Foot Two. United States: Netflix.